Jaded London is a widely known and well-performing brand in the fashion world today. It produces spot-on trendy clothing that attracts the attention of fashion enthusiasts and has a clientele consisting of celebrities and A-list names worldwide. With the many styles this company offers its clientele, you might wonder, "Is Jaded London fast fashion"?
Jaded London is a fast fashion brand. This company capitalizes on rapidly producing clothing designs when they are in trend and availing them to customers at an affordable price. In this article, we analyze Jaded London's business model to understand its position in the fast fashion landscape.
What is Jaded London?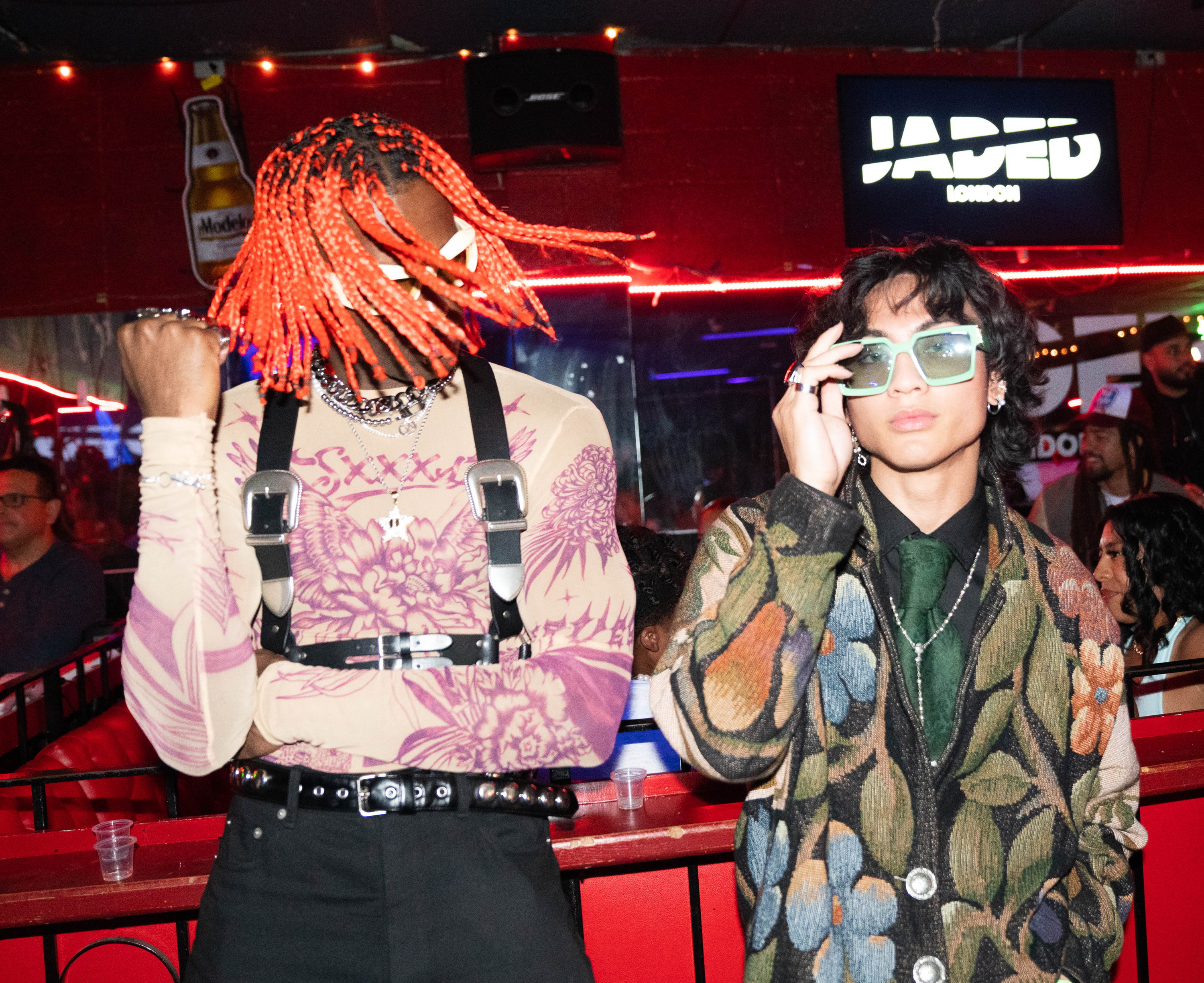 Image Credits: jadedldn.com
Jaded London is a British fashion house famous for its eclectic, vibrant streetwear designs. It was founded by sibling duo Jade and Grant Goulden in 2013. The brand produces trendy clothes in eye-catching, bold prints and contemporary streetwear aesthetics and designs.
Image Credits: folashadeodu.wordpress.com
Jaded London rose to popularity immediately after its inception, with a considerable section of its young customer base resonating with its designs' fusion of street culture, high fashion elements, and pop culture. This brand has enjoyed endorsements by celebrities such as Taylor Swift, Rita Ora, Gigi Hadid, Beyonce, Bella Hadid, and Kylie Jenner. It also enjoys social media collaborations with various artists, celebrities, and micro-influencers to broaden its creative perspectives and appeal.
Image Credits: hypebae.com
Is Jaded London Fast Fashion?
Image Credits: dailymail.co.uk
Unlike other fashion brands like Everlane that have grown to popularity on a slow fashion business model, Jaded London started small and quickly adopted a fast fashion model. This model has significantly contributed to its rapid growth and fame in the few years it has operated. Here are some of the practices that make Jaded London an outright fast fashion brand:
1. Quick Product Releases and Style Turnaround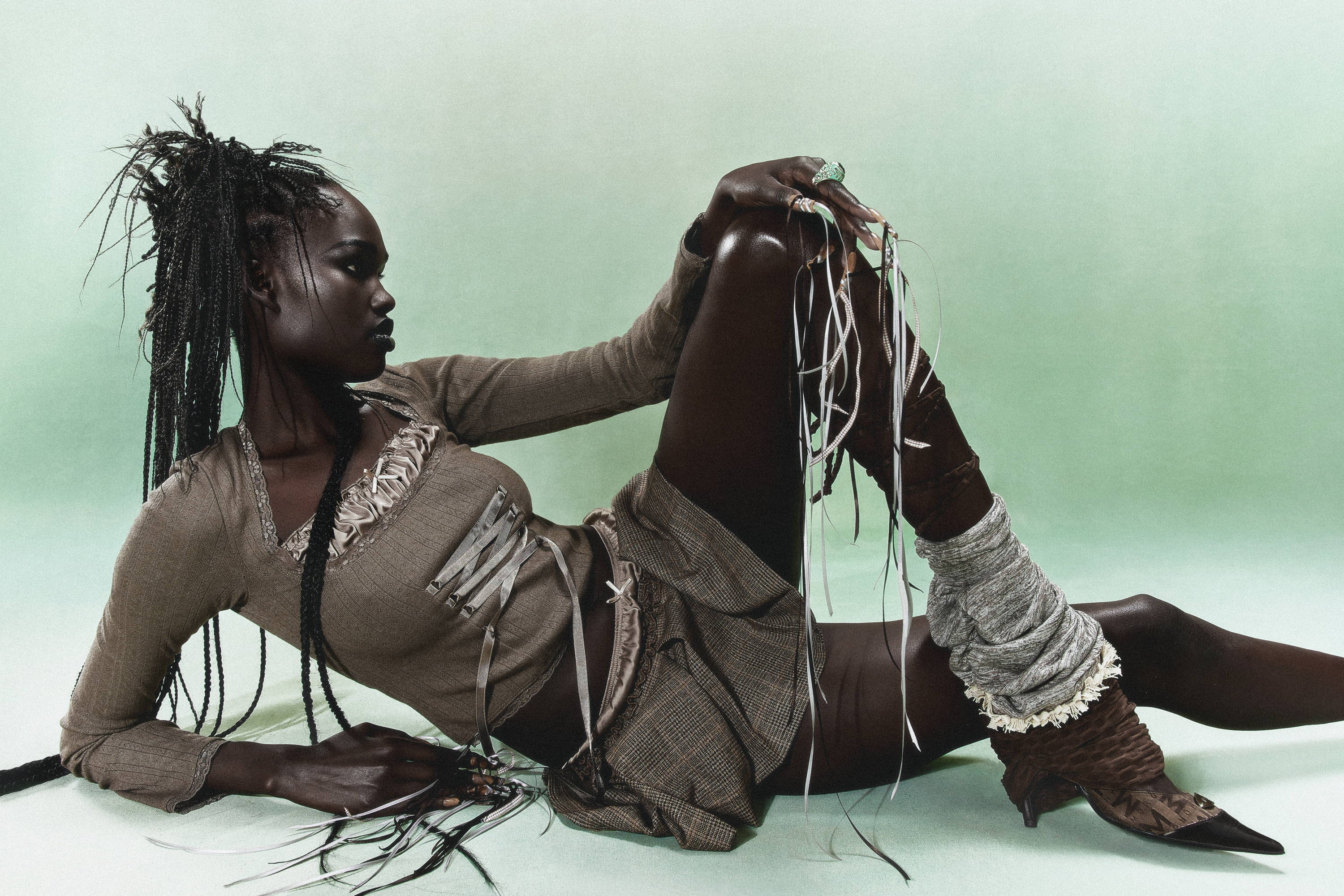 Image Credits: jadedldn.com
Jaded London introduces new styles and designs into its collection regularly, sometimes weekly. It keeps track of the designs trending on social media platforms, celebrity circles, and fashion catwalks and recreates them for its consumers. As such, Jaded London is constantly launching new products and new designs. This fast-paced approach to creating new fashion styles keeps customers on watch and ready to purchase new clothes and footwear in the window that the stocks last.
Image Credits: byrdie.com
Jaded London's cutting-edge designs feature trendy skirts and dresses in bodycon, mini, and relaxed silhouettes that are a favorite for young consumers and attract high-profile celebrity collaborations. They are also famous for their expensive jeans styles, trendy tops, and t-shirts in eye-catching prints and patterns.
Image Credits: jadedldn.com
Their co-ords and matching sets, swimwear, and gym outfits are also a favorite of many young consumers. Jaded London recently launched a parachute pants collection that is still causing a buzz in the fashion industry.
2. Mass Production of Clothes
Image Credits: southernvoice.org
Jaded London depends on mass production to meet the high demand for fast-changing clothing styles. This fast fashion brand has factories in countries like China, Turkey, and Morocco, where its clothes are produced in large quantities. Mass production allows Jaded London to make their clothing at a lower price unit, which translates to higher profits at the selling point.
Image Credits: vmagazine.com
Producing clothing in large quantities allows Jaded London to meet its consumer demands and deliver new clothes within the timeframes for most trends. It also helps the brand achieve uniformity and consistency in the fit and design of its clothes. While mass production offers the brand numerous benefits, it may lead to overproduction and waste and labor conditions concerns.
3. Replication of Designs and Trends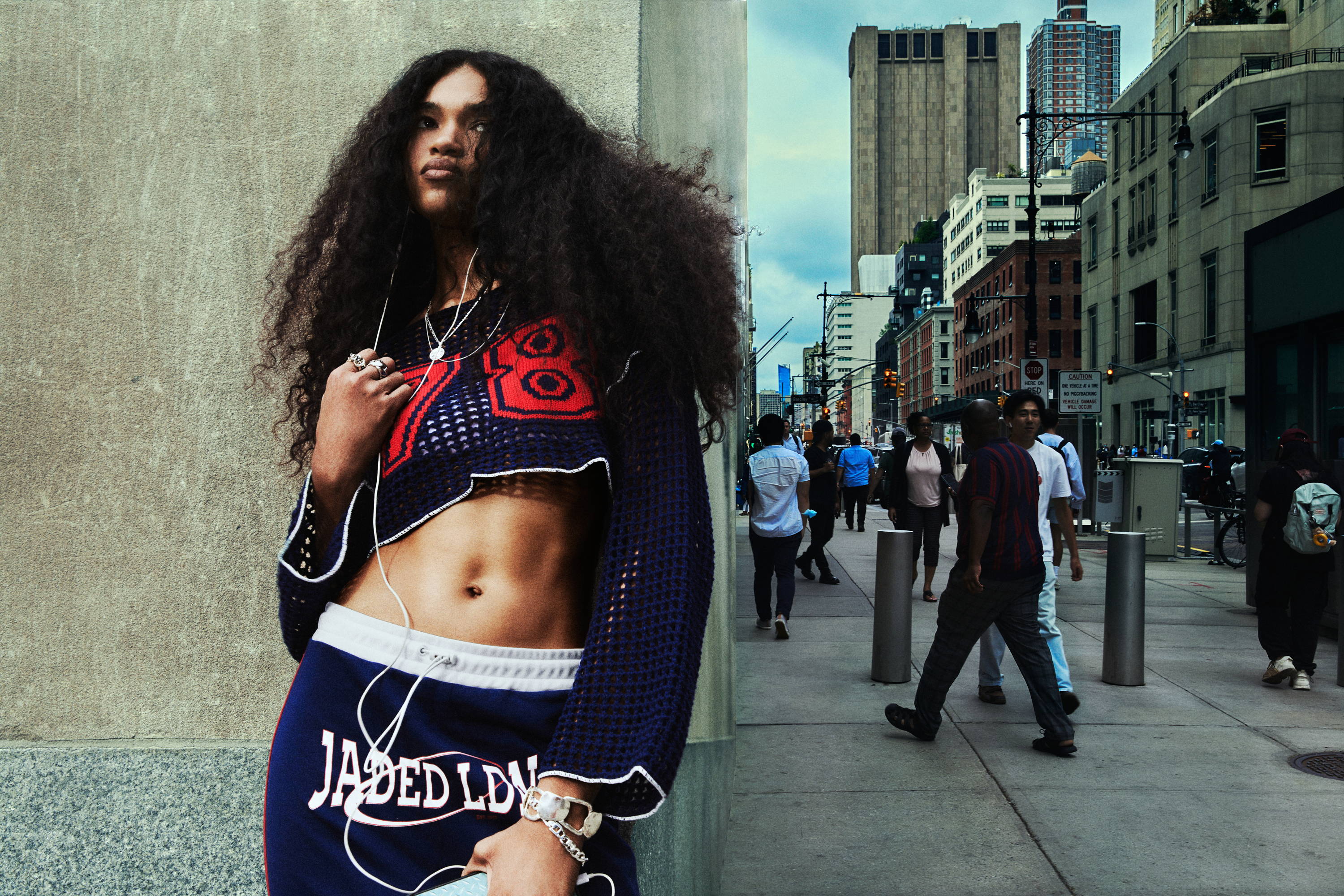 Image Credits: jadedldn.com
Like most fast fashion brands, Jaded London often monitors fashion trends to broaden its collection options. This fast fashion brand takes inspiration from high-end designer runways, celebrity styles, street fashion, and social media influencers to create their collections. It identifies the popular trends among its target audience and replicates them to meet the market demand.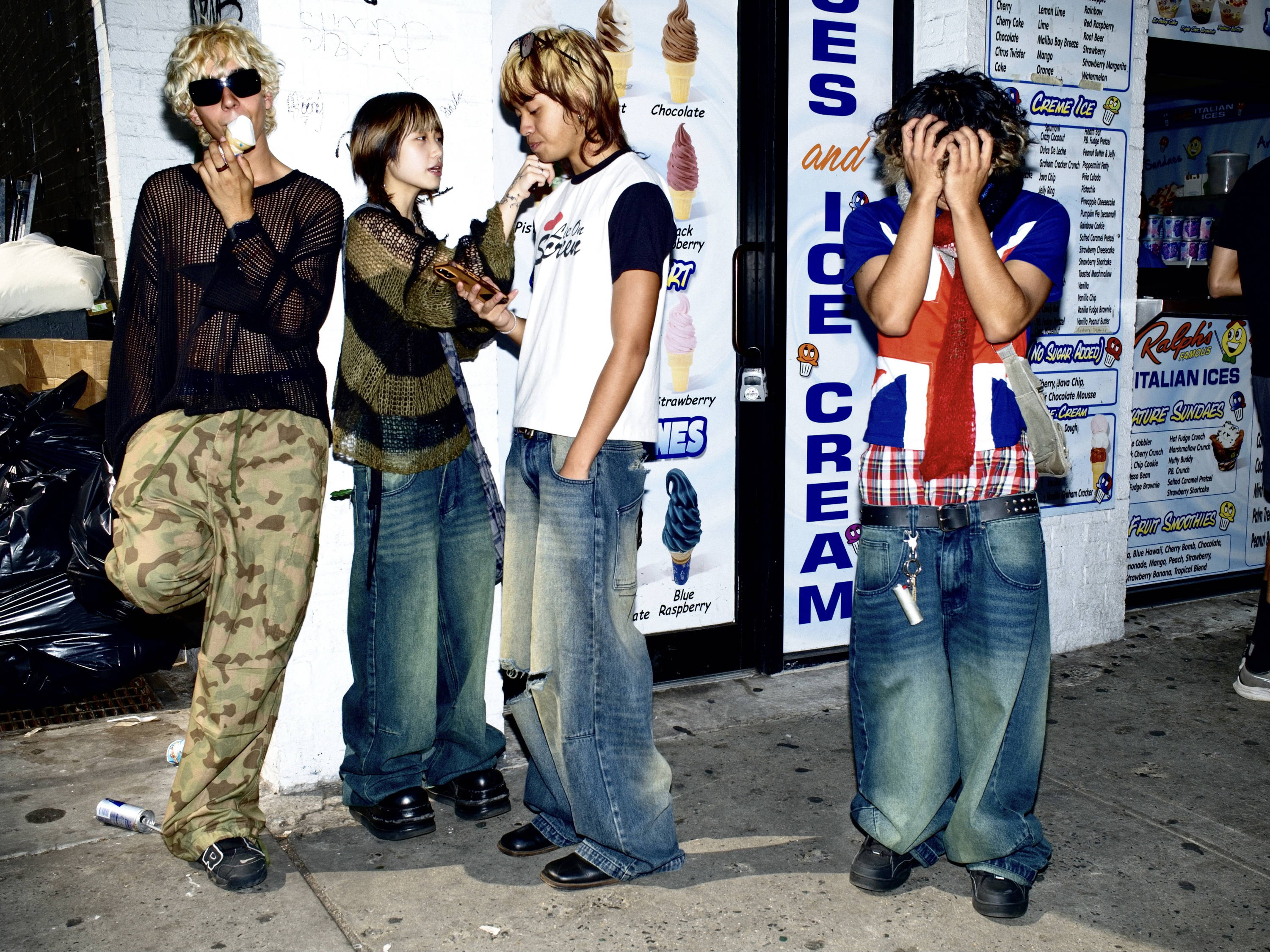 Image Credits: jadedldn.com
4. Affordable Pricing
Image Credits: netvouchercodes.co.uk
While Jaded London's clothing collection is relatively expensive, the brand offers heavily discounted prices occasionally. Their price ranges are also lower than other fashion houses that don't have the luxury of producing their clothes in mass-production factories, which manufacture clothing at lower price points per unit. The brand also doesn't incur design origination costs, allowing it to offer reasonably low prices for its collections.
5. Young Target Market
Image Credits: voguebusiness.com
Jaded London tailors its collection designs and marketing practices to target young consumers. Young people are more attuned to current fashion trends and likely to make more purchases to fit in with their peers on the streets and social media. Young consumers are also more prone to constant style stimulation and interactions and will buy more styles to experiment and express their individuality through fashion. Jaded London also uses young models to market their designs on social media, print, and e-commerce platform marketing.
6. Global Presence
Jaded London presents itself as a small business. However, it has a cult-like following that has prompted it to open stores in various cities to meet its market demand. The brand also has a vibrant e-commerce platform that caters to its international market. Jaded London also stocks its collection in stores like Urban Outfitters and River Island, which have a global presence.
Is Jaded London Ethical?
Jaded London is not ethical in its operations. Their lack of transparency on most ethical practices raises serious questions about its business model and sustainability. Here are some of the reasons why we think Jaded London is not an ethical company:
1. Fair Labor Practices
Image Credits: theguardian.com
Jaded London operates mass-production factories in Morocco, China, and Turkey. These factories compromise on most workers' rights in their countries of operation, acquiring cheap labor and compromising on wage payment to keep their production costs low. As a fast fashion brand, the company has not been transparent about whether its partner factories adhere to fair labor practices in the countries of operation.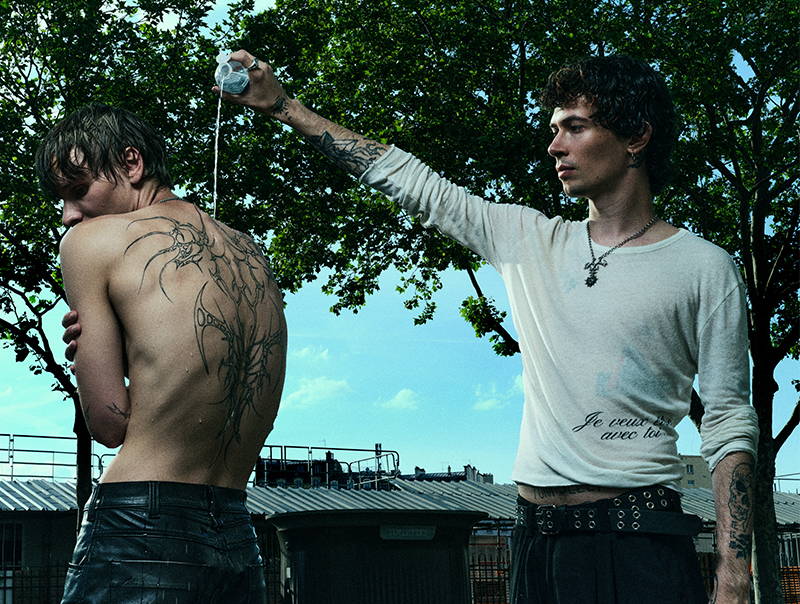 Image Credits: jadedldn.com
Jaded London prides itself on an equal opportunity employer, claiming it follows fair labor practices and avoids unlawful discrimination. The company works with reputable modeling agencies to hire models and ensure fair employment terms. It is unclear what efforts Jaded London or its partner companies take toward protecting human rights in the factories.
2. Environmental Sustainability
Image Credits: vestiairecollective.com
Jaded London uses polyester made from recycled plastic for most of its manufacturing. Polyester, which is a petroleum by-product, is processed in factories that produce high carbon emissions compared to other types of fabrics. Jaded London is not transparent about its supply chain manufacturing policies or if it intends to use eco-friendly materials in its future productions.
Image Credits: just-style.com
On its website, this fast fashion brand has pledged to reduce its environmental impact by minimizing the waste it sends to landfills. It claims to engage with suppliers on its waste reduction program but is not transparent about the suppliers. The company outlines initiatives such as running recycling campaigns, stocking compostable materials, and donating used technology equipment. However, there's no evidence if these initiatives are running and if Jaded London's supply partners have made any efforts to reduce their environmental footprint.
3. Social Responsibility
Jaded London works with several charities engaged in advancing education. It also works with the National Breast Cancer Foundation, which engages in raising awareness for breast cancer. The company also makes various monetary donations to different causes and charities.
Frequently Asked Questions About Jaded London
1. What Kind of Brand is Jaded London?
Jaded London is a streetwear brand. It focuses on producing unisex clothing ideal for free-thinking individuals. This brand targets young people looking to express themselves through fashion.
2. Is Jaded London Sustainable?
No, Jaded London is not sustainable. It prioritizes selling disposable fashion made from unsustainable materials and is not transparent about whether it supports a circular economy. Jaded London has been rated "we avoid" in the fashion industry sustainability ratings.
3. Where Does Jaded London Make Their Clothes?
Jaded London has factories in China, Morocco, and Turkey where its clothes are manufactured. It also works with partner factories around the world to be able to meet their market demands. The brand stocks its collections in high-end stores like Urban Outfitters, Topman, River Island, Topshop, and Selfridges. It has an online platform that helps spread the brand's collections to consumers across international borders.
In Conclusion
While Jaden London does respond to a gap in the fashion industry, its business model and lack of transparency in critical aspects of fashion production have all the hallmarks of a fast fashion brand. The beauty of fashion goes beyond fabric and print to reflect our personal and collective consciousness. Choose mindfully next time you go shopping for trending footwear or clothing styles.